Jan Kukuzeli, the genius of Byzantine musicology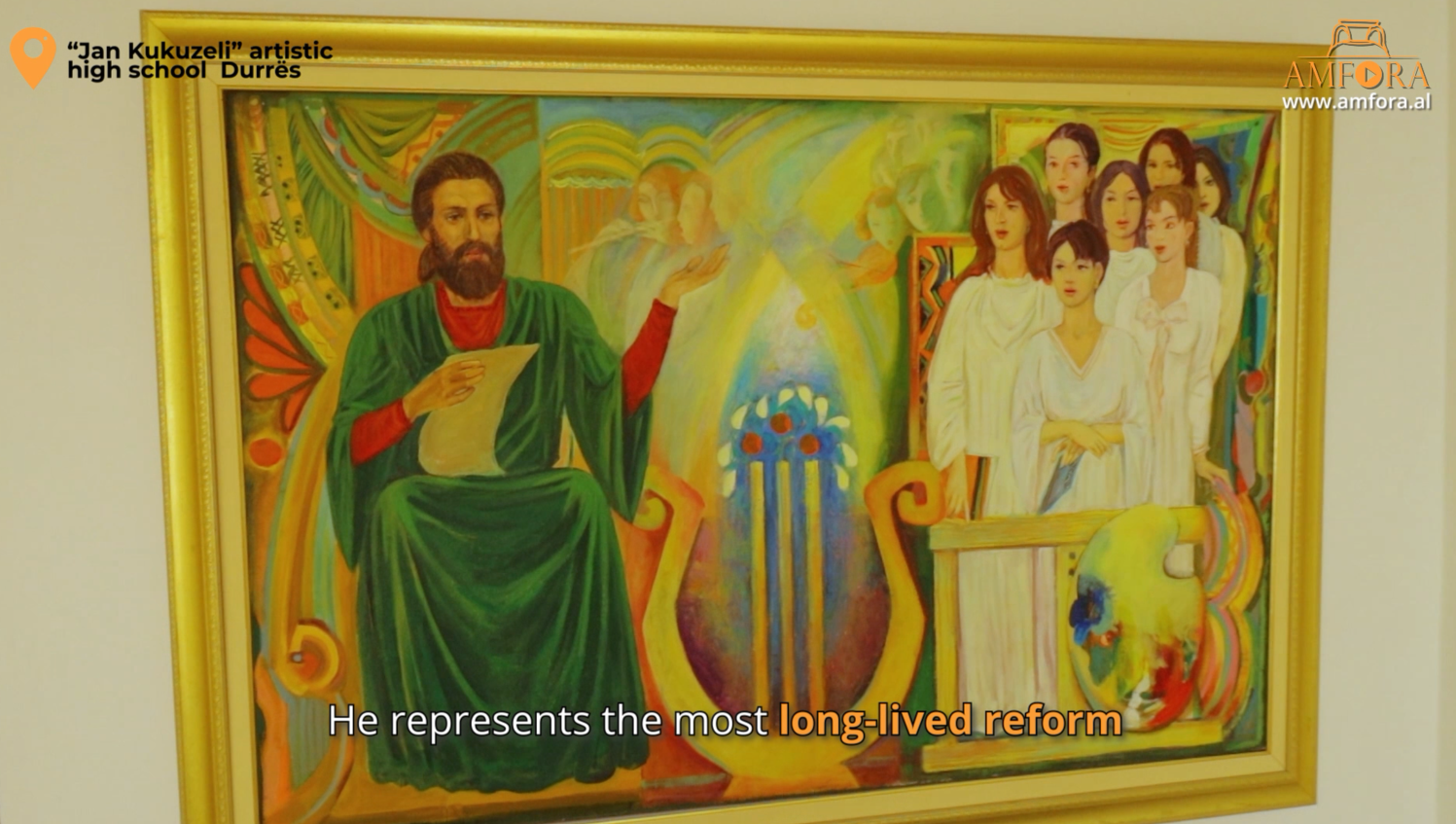 "Culture in 1 minute" / Episode 13
Jan Kukuzeli was born in Durrës at the end of the 13th century. After being orphaned by his father as a child, he grew up and was educated by his mother. At the age of adolescence, he moved to Constantinople, where he studied musicology under the patronage of composer Joan Glikis.
After astonishing the whole imperial court with his magnificent voice, he began to be nicknamed the "Voice of the Angel", and was appointed as a psalter in the choir of St. Sophia Church.

Despite his fame in the capital, he turned to ascetic life and decided to live as a monk on Mount Athos, near the monastery of the Great Lavra. There he would express all his musical genius, creating wonderful melodies that revolutionized all Byzantine musicology.
Created the "Musical Circle System" or what will be known as the "Kukuzel Wheel". He stood out through his style of composing, which was called "Kalophonic style" or "Beautiful singing style".

After his death, Jan Kukuzeli is revered as a saint throughout the Orthodox world and is remembered by the ecclesiastical calendar every October 1, the day when, according to tradition, he was separated from earthly life. Nowadays in many Orthodox churches and monasteries the compositions of the Durres musicologist, written around the 14th century, are still played.
The composer and musicologist, Edmond Buharaja, tells through the video of the series "Culture in 1 minute", about the genius and contribution of Jan Kukuzel in the revolutionization of Byzantine musicology.
For more follow the video posted on the top.

Producer and narrator: Geri Emiri
Historical information: Dorian Hatibi
Video-Production: Arlind Veshti
This video was developed with the support of the "Media for All" project, funded by the UK Government. The views and opinions expressed on the video are those of the authors and do not necessarily reflect the constitutions of the donors.

Photo on the head: From the published video.
References: 1. Kisha Orthodhokse Autoqefale e Shqipërisë: Thesari i shenjtorëve. Tirana. 2004;
2. Sina Kilica, Holta: Kodikët ekfonetikë të Shqipërisë. Tirana. 2019;
3. Beduli, Dhimitёr: Kishё dhe Kulturё. Tirana. 2006. Page 30;
4. Makarios, Hieromonaku: Sinaksari. Tirana. 2014. Volume 1.