In the footsteps of prehistory and Illyrian Durrës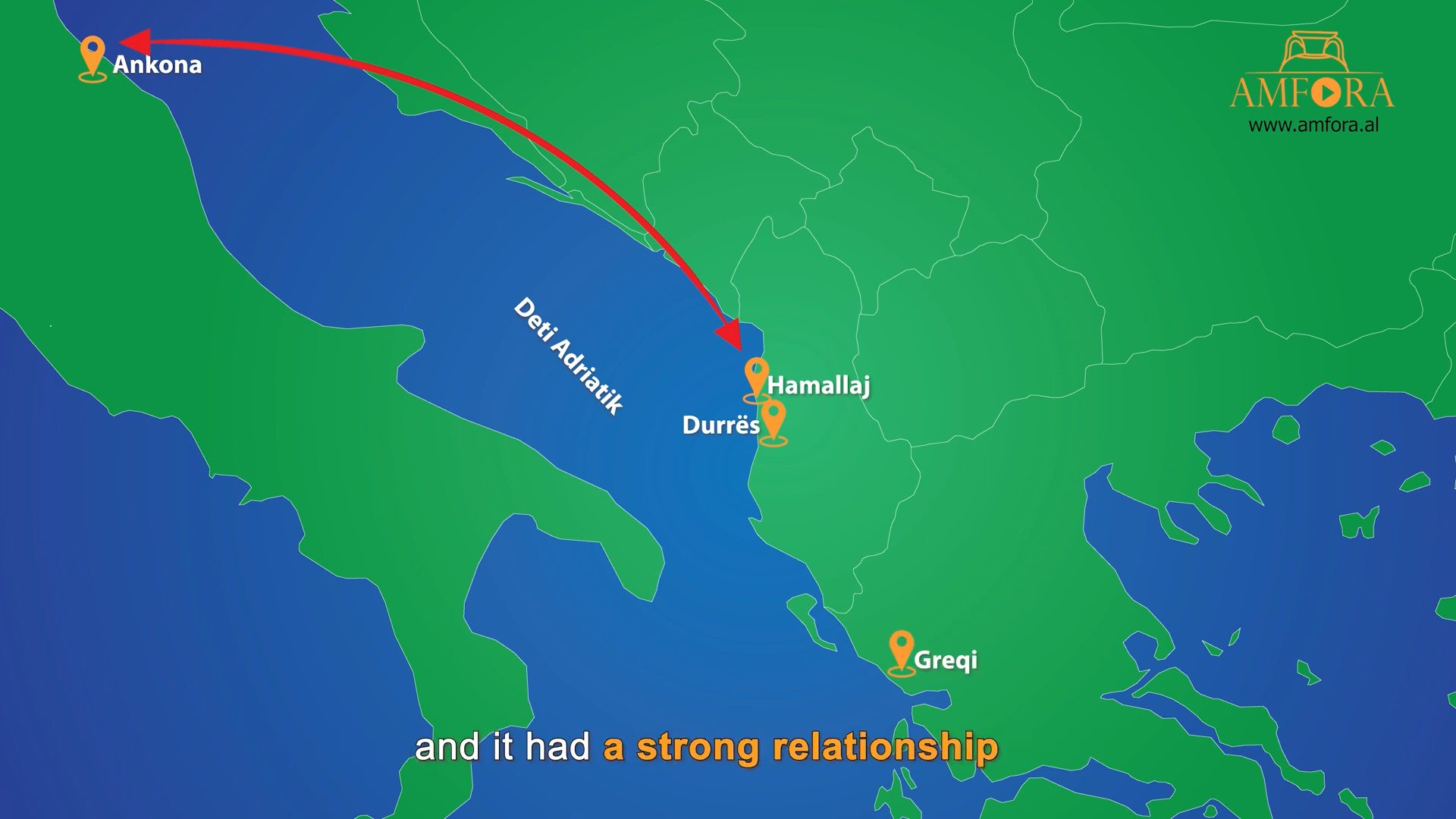 "Culture in 1 Minute" / Episode 2
In the previous series of the video series "Culture in 1 Minute" we addressed the founding of the city by the Illyrian king Epidamni, referring to the legend narrated by Apian. But how did life start on the coast of Durrës according to archaeological findings?
The entire coast of Durrës, from Cape Paul in the north to Cape Lagji in the south, has been inhabited since the Late Neolithic, about 6000 years ago.
To learn the importance of the archeological findings in Cape Paul and to specify the moment of the founding of the city of Durrës, with the landing of the Greek settlers, in the video follow the interview of archaeologist Rudenc Ruka.
Discovery of Illyrian tombs in the village of Hamallaj, dating to the 12th century BC, finding of Devollite pottery inside the city, dating between the 9th and 8th centuries BC. and some archaic artifacts from the 7th century BC, suggest that the town of Durrës was formed by Illyrian populations long before Greek settlers landed here.
For more follow the video posted at the top.
_______
Producer and narrator: Geri Emiri
Script: Dorian Hatibi
Video-Production: Arlind Veshti
Photo on the head: From the published video.
Reference:
Pojani I; Gjipali I; Parangoni I; Martini J; Cako R. Report: Excavation in Cape of Pala. Prehistoric settlement. December, 2007; Pojani, Iris. Recent archaeological discoveries in Albania. Tirana, 2013, p. 134; Gjipali, Ilir. Stone Age and Albania. Tirana, 2012, p. 231; Prendi, Frano; Bunguri, Adem. Studies on the prehistory of Albania. Tirana, 2014, p. 208.
Hoti, Afrim. "Results of the 1981 excavations". Iliria 1982, vol. 1, f. 255-256.
Zeqo, Moikom. "Aspects of Ancient Art in Durrës". Iliria Nr. 2 – 1989; f. 87
Toçi, Vangjel. Archaeological Research (Summary of Scientific Articles). Durrës, 2020. p. 231
Apian, History of Rome, Civil War, Book 2, chapter 39. Taken from the transliterated translation of Horace White M.A., Ll.D., Vol. 3. Harvard University Press. London 1914.
NOTE: This video was developed with the support of the "Media for All" project, funded by the UK Government. The content gathered and views expressed are the sole responsibility of the authors.