The well of Top Hane, hidden between buildings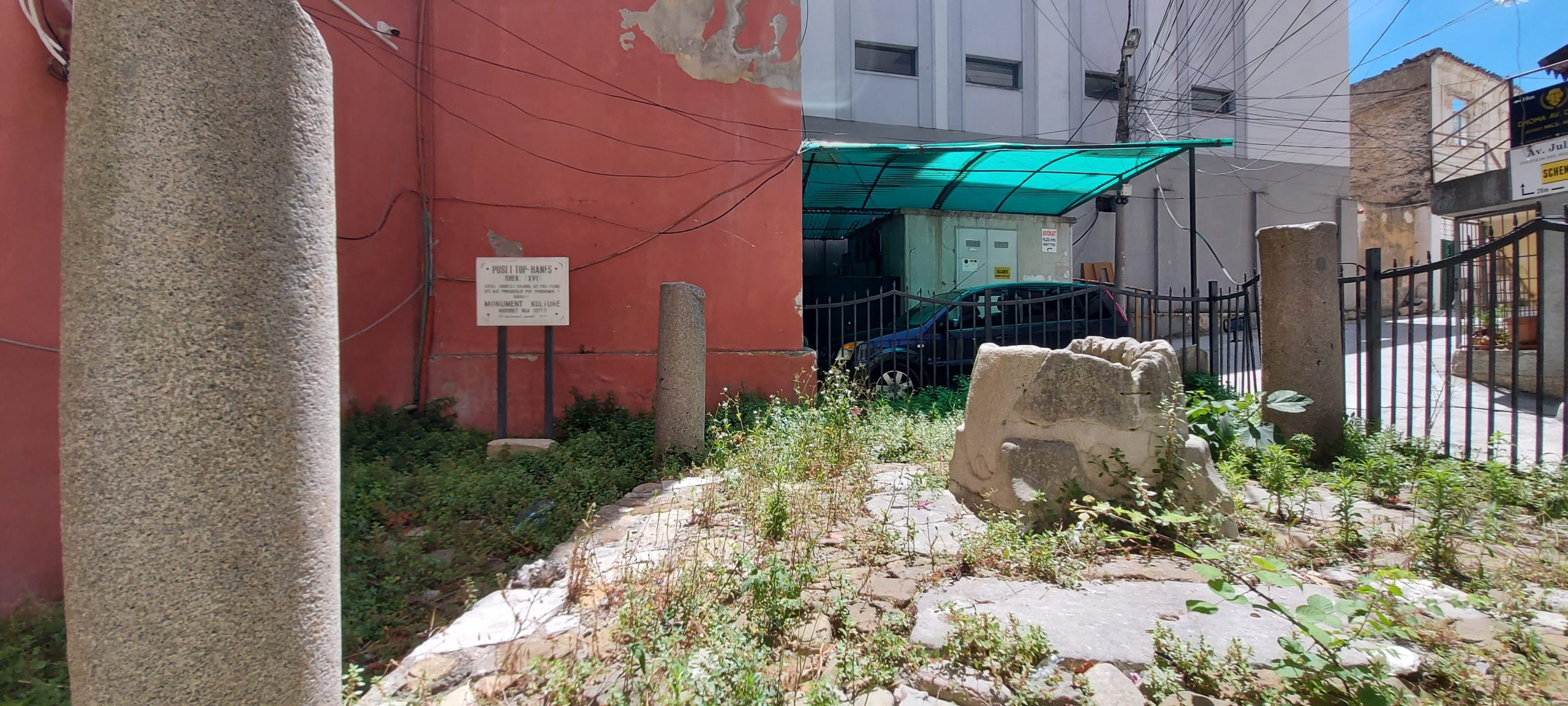 Behind the Court Building of Durres, there is a monument that has not been of much interest in the opinion of the various visitors to the city. This monument, which has a surface of 25 square meters, is the well of Top Hane. Categorized as a cultural monument in 1973, it was restored by the "Atelier of Monuments" in 2005.
According to the oral history of the locals, the well dates back to the XVII century, when the city was under Ottoman control. The well was used to supply the city with water until 1970. According to some historians, the well was part of a gunpowder factory, which gave it its name "Top Hane".
Furthermore, the columns and the well are thought to be typical constructions from the Ottoman period. It is thought that during this period, the monument had a cobbled area and columns surrounding the well.
Beyond the information board that contains grammatical errors, visitors can only cast a curious glance at this monument, hidden by the surrounding high buildings and located behind the rusty railings. Since 2005, with the impact of COVID-19, no restoration has happened.
Left in oblivion and without maintenance, parts of the floor have been damaged by atmospheric conditions and vegetation. The doors of the monument have been closed for years and do not serve to inform the public or collect revenue from visits, although it is located 200 meters from the city center and near the Byzantine Forum.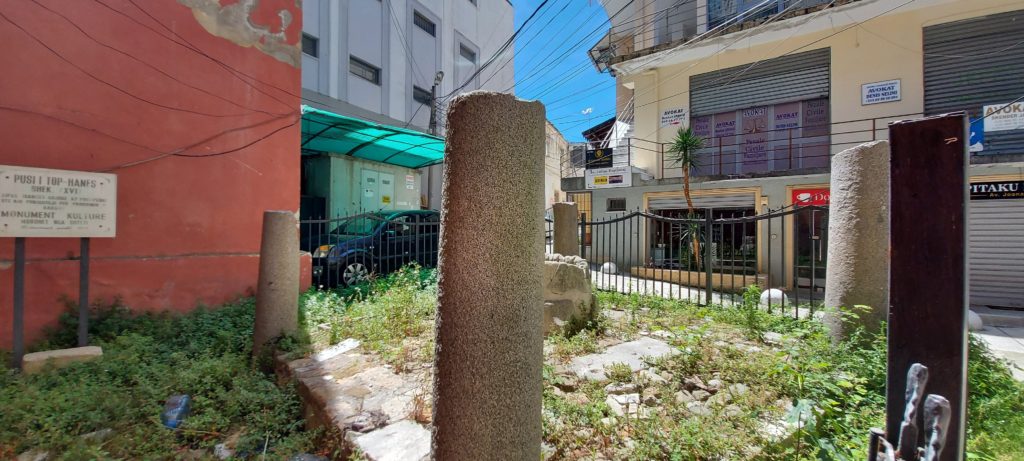 ________
Photo on the head: Top Hane well, photo: Gerhard Mema, May 2021
This content is the responsibility of the author cited in the writing and not of our editorial staff. The article was published in the "Blog" category, an independent space by the Amfora Media editorial staff. We aim to encourage professionals, lovers of cultural heritage and other enthusiasts, to contribute with writings and thoughts on archeology and cultural monuments, creating value in informing the public. Create your profile and post articles on the Amfora Media page. For more follow the video tutorial by clicking HERE. For any suggestions, criticisms or complaints about this content, please email us at: ankesa@amfora.al