Living in Albania, with sunny days and monuments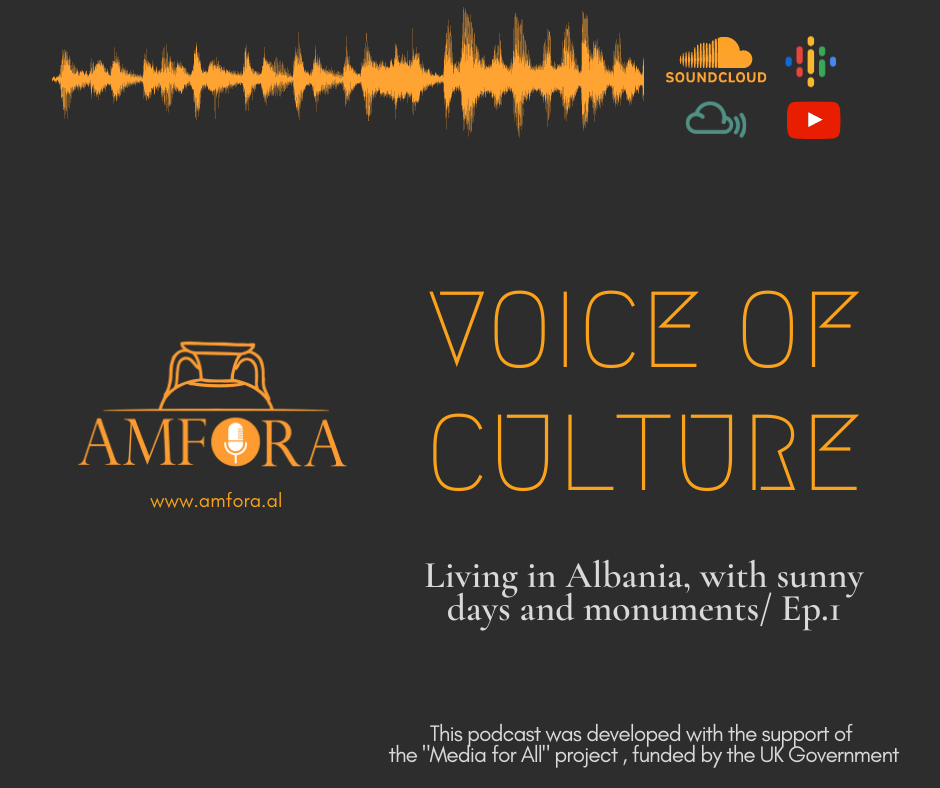 "Voice of Culture" / Ep.1
The first guest in the podcast series entitled "Voice of Culture" is Carolyn Perry, an independent lecturer and researcher in archeology and museums, originally from the UK. She has chosen Durres as her second home to live in and talks about her stay in Albania.
Lecturer for the British Museum and the University of London, part of several international initiatives to recognize cultural heritage beyond stereotypes, Carolyn Perry recounts her experience and analyzes the archaeological and museum potential of Albania.
This is the first series realized in English, continuing further with the episodes in Albanian.
_______
Author: Geri Emiri
Podcast producer: Livia Kreko
This podcast was developed with the support of the "Media for All" project, funded by the UK Government.